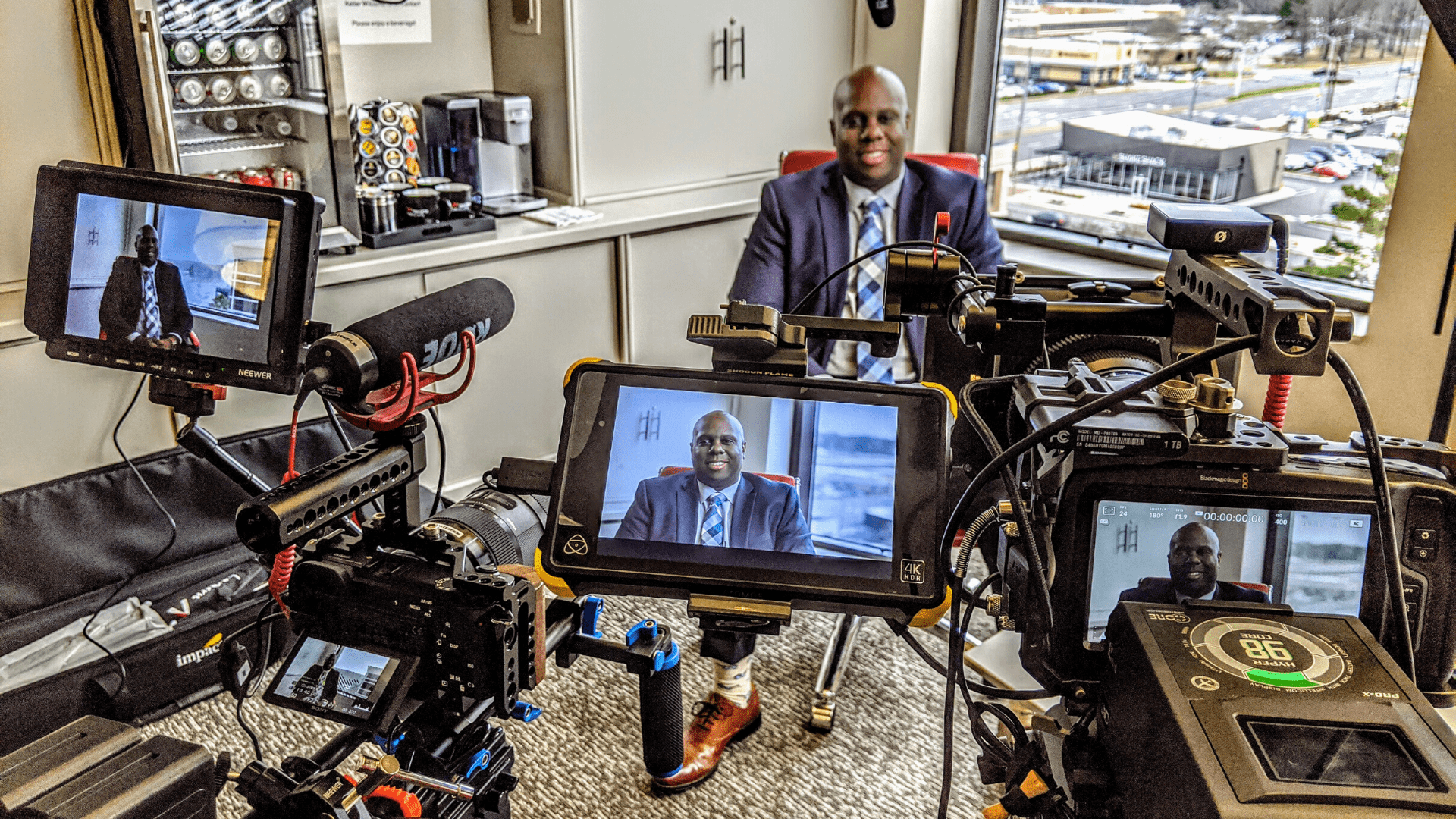 TAKE YOUR REAL ESTATE MARKETING TO THE NEXT LEVEL.
As an award-winning marketing and video production agency, we bring expertise to every aspect of your real estate marketing plan. From real estate video production to social media and graphic design services, Kevin Makes Sense Media is the choice for real estate agents in Coastal Virginia wanting to distinguish themselves, and their listings, from the competition. Nuff' said…
AGENT CLIENT TESTIMONIAL
Keller Williams agent Jack Blake, shares his first experience meeting with Kevin and then ultimately becoming a client…and why.
YOUR VIDEO STORIES
Create. Produce. Share.
When it comes to real estate, video has been shown to attract sellers AND buyers, boost listings and increase sales. Using video to sell real estate can be the thing that sets you, your brand, and your listings apart from the competition. Even though it's a proven factor, WE STRONGLY BELIEVE that it's still highly underused as a selling and promotional tool…and we intend to change that.

EVERY AGENT HAS A STORY…
With our Realtor Introduction Videos potential new clients can "meet" you for the first time, anytime, anywhere, 24/7. Establish a sense of credibility and be relatable to a potential new client. Have someone wanting to refer you? Have them just send a link to your video and they can! Be more effective with your time and multiply yourself…and your efforts!
EVERY LISTING HAD A STORY…

Bring your listings to life with our Real Estate Video Tours. Showcase your listing how it actually looks, not like it's some video game or even worse a panoramic fishbowl. You'll be able to share your listings "story" complete with narration to anyone, anytime, anywhere. Even better, it can act as another promotional tool for yourself and your brand!
EVERY TESTIMONIAL IS A STORY…

If you aren't using testimonials, you are failing to utilize one of your best marketing tools—satisfied clients! With our Real Estate Agent Video Testimonials you can capture AND share your clients' praise of working with you. Consumers trust user reviews and they provide an opportunity to have current and former clients "recruit" for you. *Client testimonials also have the highest effectiveness rating for content marketing at 89%. *Social Fresh
YOUR Real Estate Marketing Dream Team…
"I believe that I have assembled the BEST group of production and promotional talent to create marketing content for real estate agents and brokers in Coastal Virginia and beyond…bar none." ~ Kevin Neff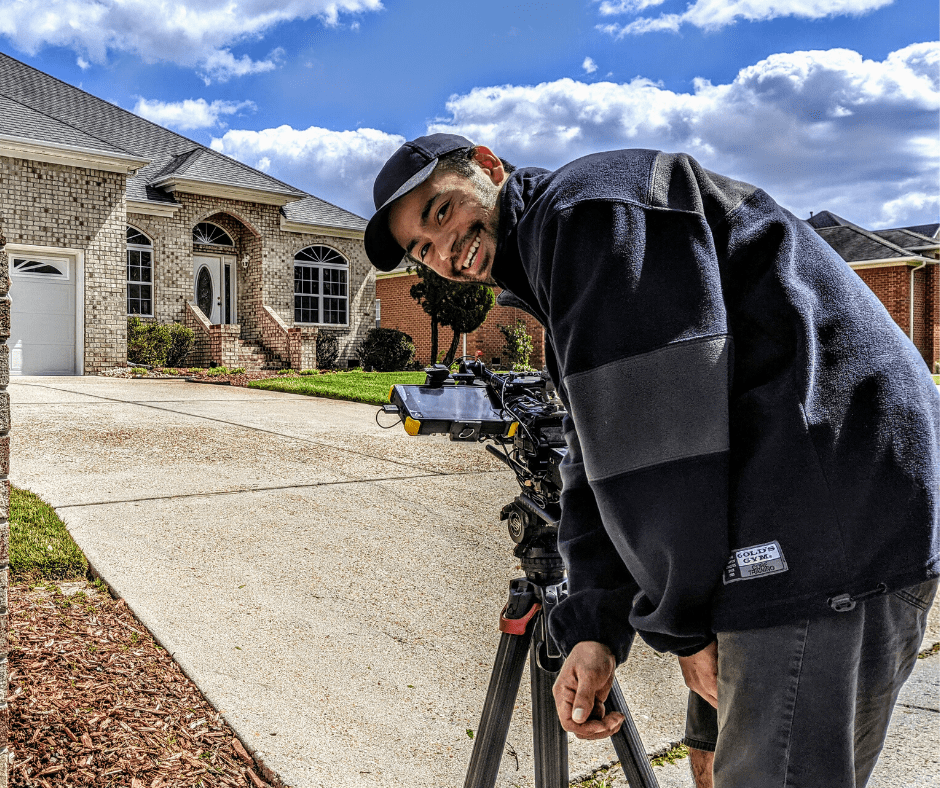 Sergio / Videographer
Sergio is an award-winning cinematographer with a stellar reputation. He is known for his commercial and fashion work featuring national brands and talent like Adidas, Nike, Nissan, Air Jordans, T.I, Akoo, No Malice, Philly Freeway, Shy Glizzy, Pharrell Williams, Playboi Carti, Kat Von D, Shomi Patwary, and Lil Uzi Vert to name a few. His creative content and project contributions have been featured on MTV and BET, online and in magazines, garnering over 100 million worldwide views!
Jimmy / Video Drone Pilot
As an FAA Licensed and Insured Drone Operator, Jimmy has provided aerial photography services using remote controlled flying cameras since 2007. Long before there was a "drone craze" Jimmy was already flying missions for Hollywood and major TV networks. Just some of the clients he has worked with include Madison Square Garden, National Geographic, NBC Nightly News, HGTV, Discovery, Cadillac of China, Lexus Japan, Kenneth Cole, and Prada.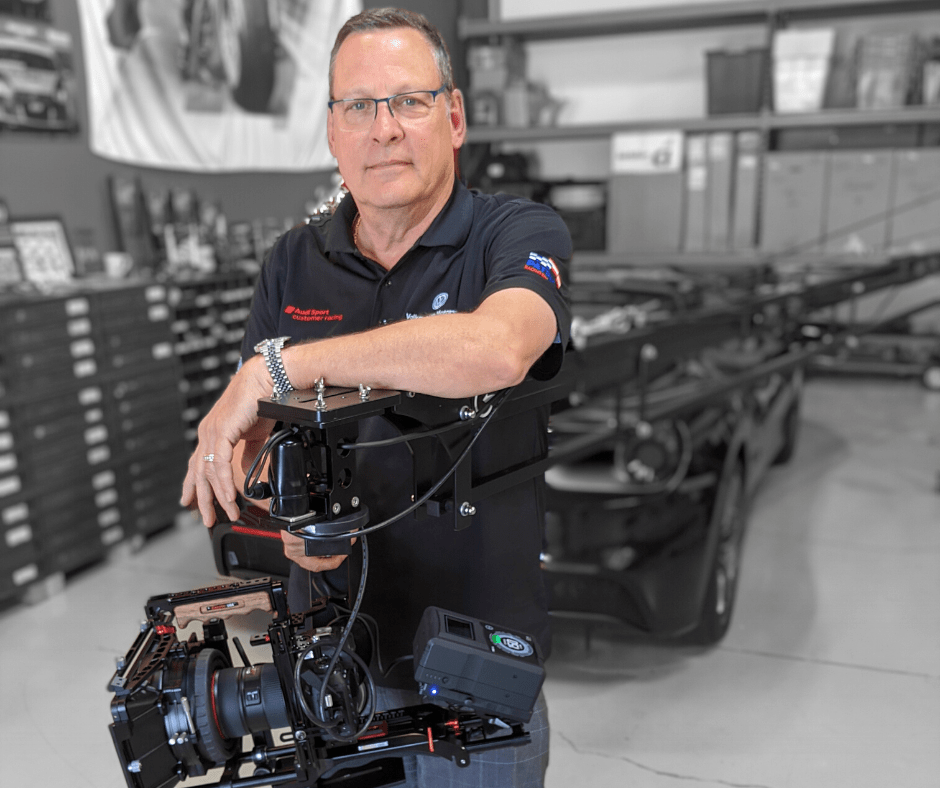 David / Photo-Videographer
David (U.S.N. retired), was Chief in Charge of the Navy's Underwater Photography & Combat Camera Team. After a tour as an Intelligence photographer, David was chosen to be a photographic and film video instructor at the U.S. Navy Photography School in Pensacola. In 1995 David was named a U.S. Military Photographer of the Year Winner. He is a graduate of the U.S. Navy Motion Picture School as well as the University of Southern California Cinema Directors School.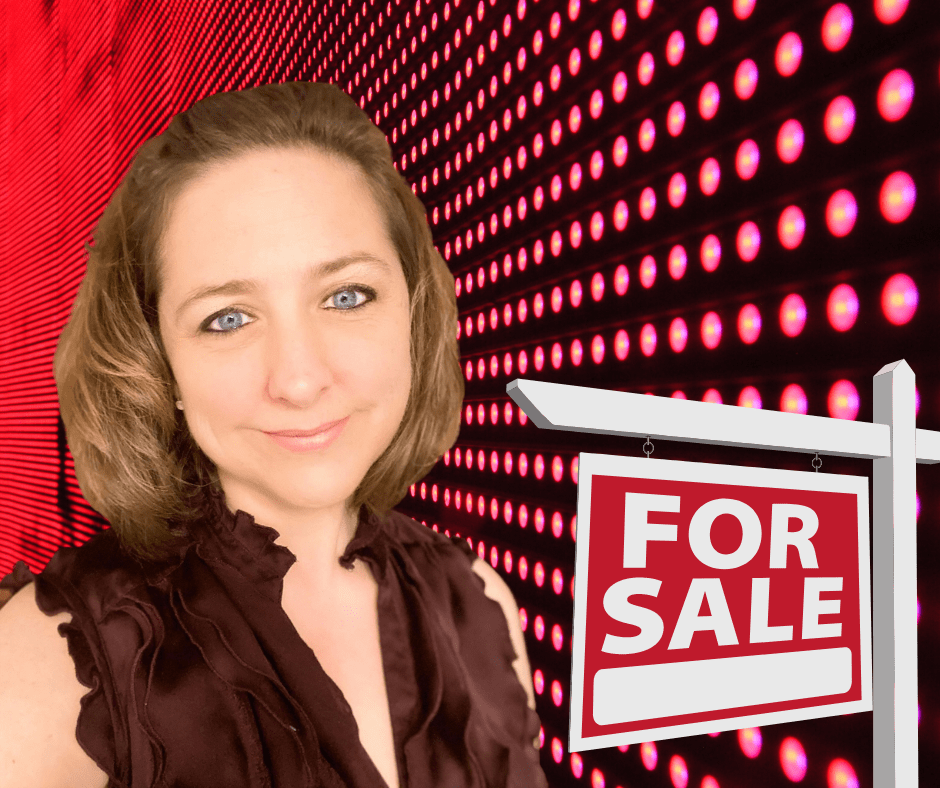 Tracy / Web Designer
Tracy earned her bachelor's degree in Fine Arts with concentration on Graphic Design from Old Dominion University and is skilled in graphic, brand, and web design. Tracy worked for William E. Wood and Associate Realtors for 15 years and was responsible for the creation of branding and marketing materials for the corporate office as well as individual agents and properties. She was exposed to the MLS system and has experience with websites that incorporate IDX feeds.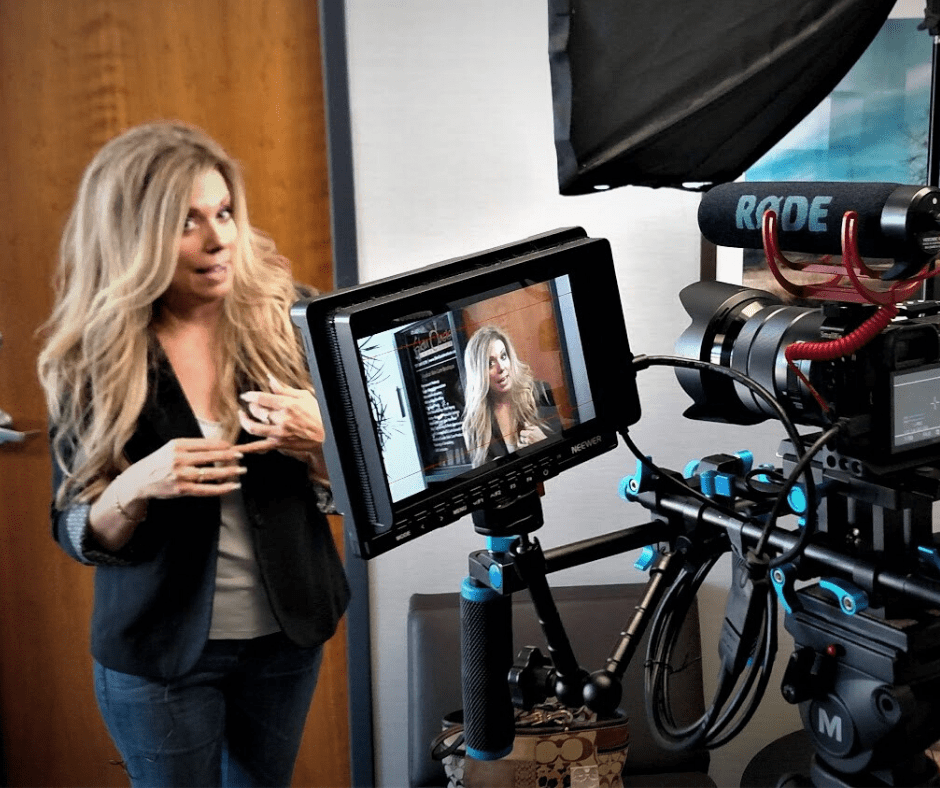 Barbara / Social Media
Barbara is an award-winning social media influencer/blogger who is sought out by key market players from around the world. She has been featured on HSN, "What's Trending with Our Favorite Bloggers", as well as ABC, NBC, CBS, Fox affiliates, The CW and most recently, ROKU. For five years she held a seat on the marketing committee for a transnational business with over 450 locations and has been ranked one of "The Top 100 American Beauty Bloggers on the Web" for 2018, 2019, and 2020. (US)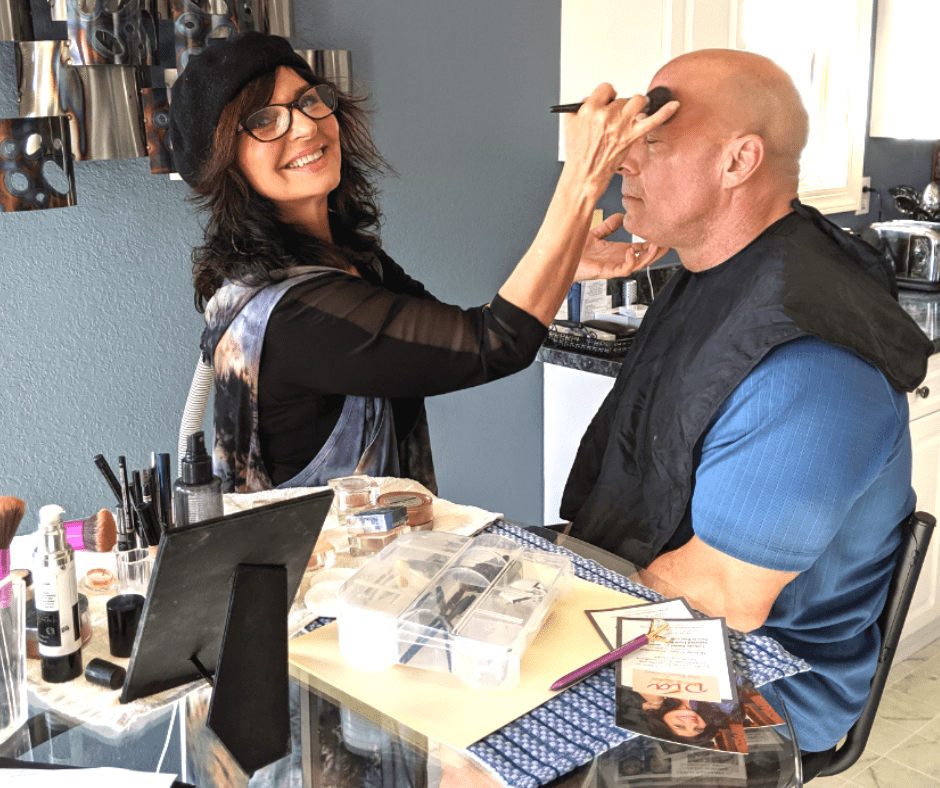 Diane / Make-up Artist
Diane is a licensed esthetician and celebrity master make-up artist. During her career she has worked with global corporations like Christian Dior, Louis Vuitton, Lancome and Mary Kay Cosmetics. She is a popular choice among local and national talent and has done make-up for stage, television and film. So when you're in front of the camera and want to look your best, there's no one better than Diane!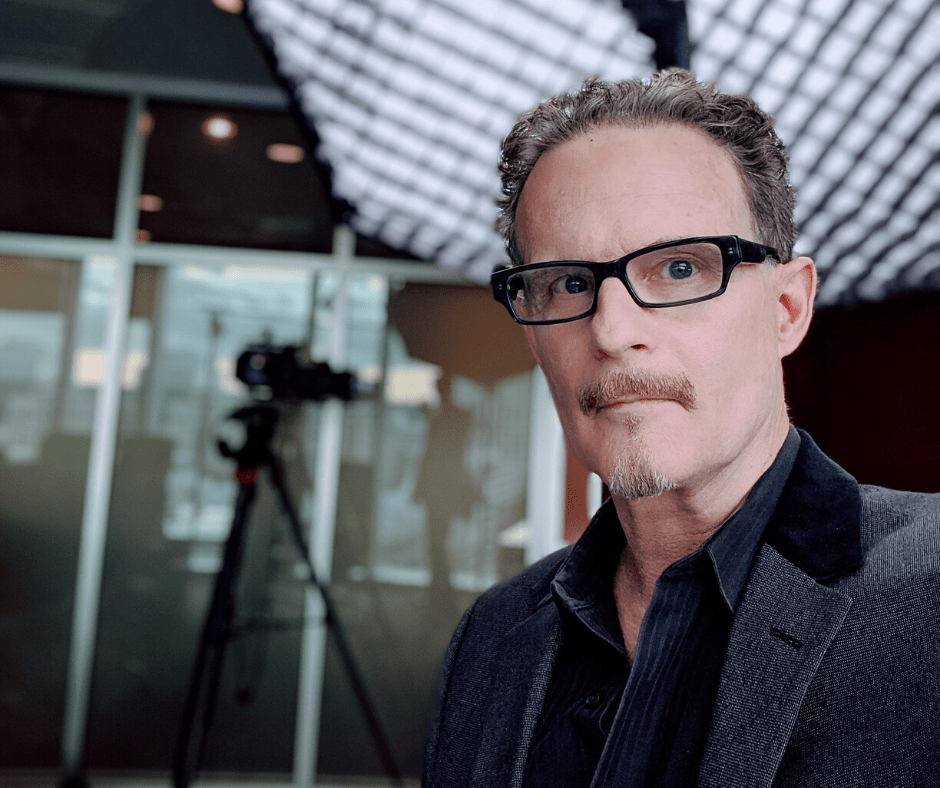 Kevin – Brand
Creator/Producer/Director
Kevin is an award-winning Marketer, Brand Creator, and Video Producer best known for being "outside the box". He produced and hosted the TELLY Award winning local dining, entertainment and lifestyle show, "Kickin' It in the 757™". He also has appeared on ABC, NBC, CBS, and FOX affiliates, C-Suite TV, and now via streaming on ROKU with his hit show "Speaking of Success™". Mark Schulman, drummer for P!NK said that "The interview I did with Kevin was definitely the best I have taken part in during my career!"

INTERESTED TO LEARN MORE?
We offer a complimentary initial consultation to all interested agents and brokers, so contact us today to see if we are a good fit for your real estate marketing needs!
ADDED BONUS!
You'll receive our "blueprint" for real estate marketing success as our gift to you…just for meeting with us! This 73 page guide is full of great tips, strategies, and ideas for online marketing success for real estate agents and brokers.