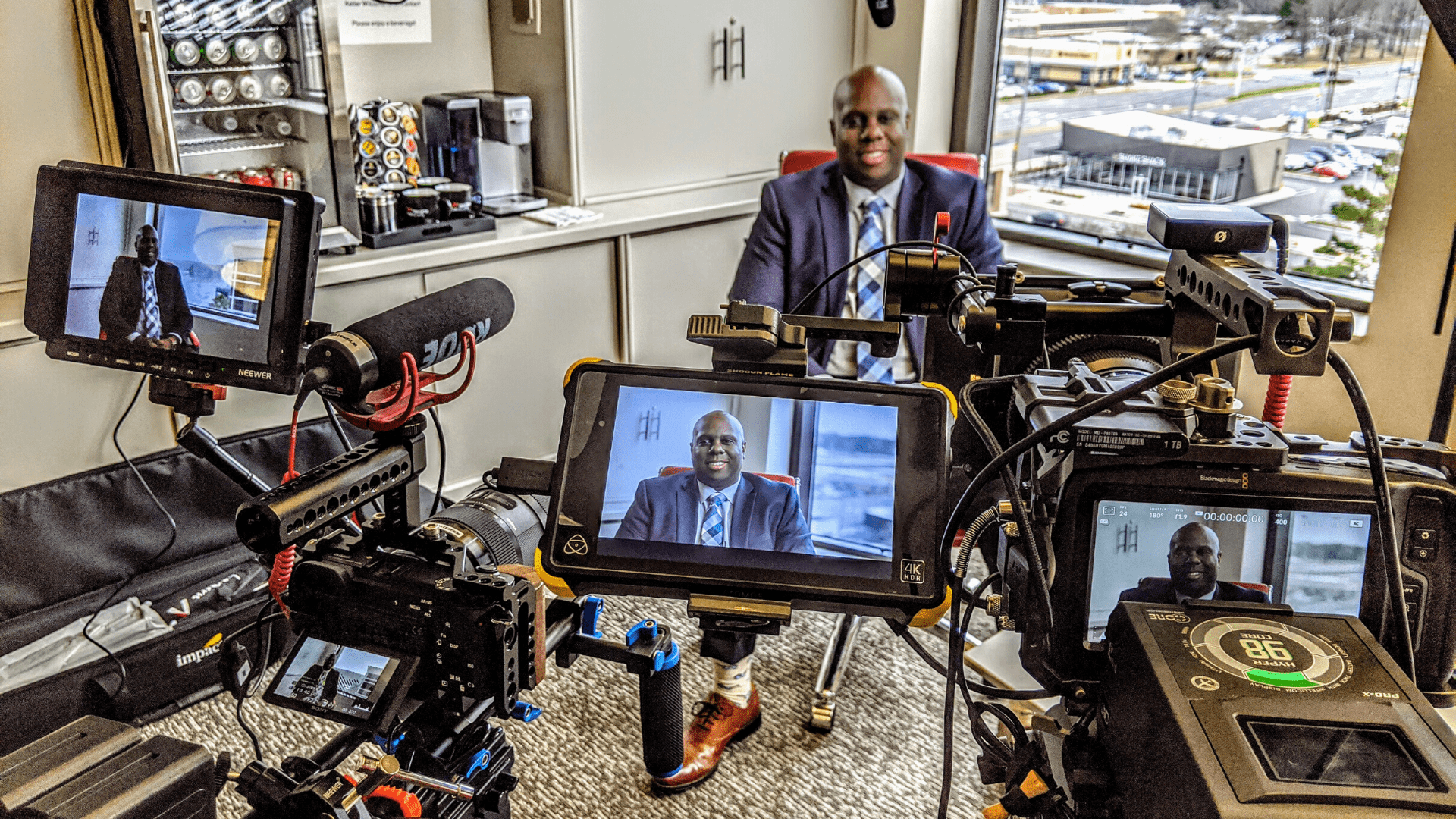 TAKE YOUR REAL ESTATE MARKETING TO THE NEXT LEVEL.
As an award-winning marketing and video production agency, we bring expertise to every aspect of your real estate marketing plan. From real estate video production to social media and graphic design services, Kevin Makes Sense Media is the choice for real estate agents in Coastal Virginia wanting to distinguish themselves, and their listings, from the competition. Nuff' said…
YOUR VIDEO STORIES
Create. Produce. Share.
When it comes to real estate, video has been shown to attract sellers AND buyers, boost listings and increase sales. Using video to sell real estate can be the thing that sets you, your brand, and your listings apart from the competition. Even though it's a proven factor, WE STRONGLY BELIEVE that it's still highly underused as a selling and promotional tool…and we intend to change that.

EVERY AGENT HAS A STORY…
With our Realtor Introduction Videos potential new clients can "meet" you for the first time, anytime, anywhere, 24/7. Establish a sense of credibility and be relatable to a potential new client. Have someone wanting to refer you? Have them just send a link to your video and they can! Be more effective with your time and multiply yourself…and your efforts!
EVERY LISTING HAD A STORY…

Bring your listings to life with our Real Estate Video Tours. Showcase your listing how it actually looks, not like it's some video game or even worse a panoramic fishbowl. You'll be able to share your listings "story" complete with narration to anyone, anytime, anywhere. Even better, it can act as another promotional tool for yourself and your brand!
EVERY TESTIMONIAL IS A STORY…

If you aren't using testimonials, you are failing to utilize one of your best marketing tools—satisfied clients! With our Real Estate Agent Video Testimonials you can capture AND share your clients' praise of working with you. Consumers trust user reviews and they provide an opportunity to have current and former clients "recruit" for you. *Client testimonials also have the highest effectiveness rating for content marketing at 89%. *Social Fresh
STAY TOP OF MIND…

We live in a social media driven world, so why not stay top of mind and tip of tongue with our Social Media Buzz Clips for real estate agents! They're fun, short, and to the point…which means perfect for social media and your followers!
AGENT CLIENT TESTIMONIAL
Keller Williams agent Jack Blake, shares his first experience meeting with Kevin and then ultimately becoming a client…and why.
"I believe that I have assembled the BEST group of production and promotional talent to create marketing content for real estate agents and brokers in Coastal Virginia and beyond." ~ Kevin Neff
(see for yourself) https://kevinmakessense.com/about
ADDED BONUS!
You'll receive our "blueprint" for real estate marketing success as our gift to you…just for meeting with us! This 73 page guide is full of great tips, strategies, and ideas for online marketing success for real estate agents and brokers.