VIRGINIA BEACH, VA – 6/22/2018
Kevin Neff and his Virginia Beach, Virginia based creative firm Kevin Makes Sense Media, have been named the recipient of a 2018 TELLY Award for the video, "A Storm Is Coming". The video was created for iFLY Virginia Beach to promote the 2018 U.S. Nationals Indoor Skydiving Championships held this past May. The video was also a recent recipient of an 2018 International Hermes Creative Award.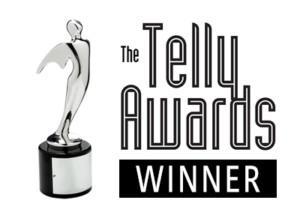 "I am beyond excited to receive this award on behalf of my team", said Neff, "and I'm even more excited for our client and the exposure the video generated for the event. The fact that this video project has now been the recipient of several awards validates our commitment to producing not only quality work, but that also generates results for our clients."
About The Telly Awards – The Telly Awards is the premier award honoring video and television across all screens. Established in 1979, The Telly Awards receives over 12,000 entries from all 50 states and 5 continents. Entrants are judged by The Telly Awards Judging Council—an industry body of over 200 leading experts including advertising agencies, production companies, and major television networks, reflective of the multiscreen industry The Telly Awards celebrates. Partners of The Telly Awards include NAB, StudioDaily, Stash Magazine, and Digiday.
You can learn more about the firm at www.KevinMakesSense.com