I'm Kevin Neff and I am very excited to tell you about the must attend business marketing event of the year. This will be a "no-fluff", straight shooting, NO "B.S." 2 day event packed full of great content, great stories, great networking, but most importantly…a great opportunity to LEARN!
TOPICS INCLUDE:
Demystifying GOOGLE 

Creative Advertising (TV, Radio, Direct Mail, Print)

Marketing Results Tracking

Better Branding
Effective Use of Social Media

Benefits of Incorporating Video

Elements of Better Web & Print Design 

High Return Email Marketing… and more!
For over 20 years I have been fortunate to have had an award-winning successful sales and marketing career that has enabled me to meet with, and work with, everyone from small businesses owners on Main Street USA, to the Secret Service of the President of the USA, and pretty much everybody in between. I have had an opportunity to co-author a best seller, appear on stage with some of the greatest business minds in the entrepreneurial world today, and have personally worked with clients from coast to coast.
And after all these years of success, the one thing that I know to be true is this. It's now time for old school, to become the new school, taught in business school. And that's why I am personally inviting you to come back to "school" with me, and learn how to become successful, by replacing business and marketing nonsense…with commonsense!

WHO SHOULD ATTEND?
Business owners, entrepreneurs, and start-ups who are becoming increasingly frustrated with the marketing of their business in today's technology driven world.
SCHEDULED TO APPEAR:
JOHN MIZIOLEK (from Canada) – "Branding & Design Rock Star"
John Miziolek is Founder and President of Reset Branding, a strategic branding and design firm located in Toronto, Canada. He loves fast cars, rock music and possesses an unrelenting entrepreneurial spirit. Oh, and when he's not leading Reset Branding or being a super-dad to five kids, you might find him channeling his inner "Bonham" on a drum kit. John is a best-selling author and recognized as an expert in the areas of strategic branding, brand development, naming and innovation. He has been featured in USA Today, named one of America's Premier Experts, has been seen on NBC, ABC and CBS affiliates, starred in the History Television's "What's In a Name?" series, been interviewed by Global News and CBC Radio and is a guest blogger for Fast Company, to name just a few. Visit his website: johnmiziolek.com
---
GALE PAIGE (from Northern Va.), "The Queen of Networking"
Gale has a unique ability to connect individuals and see a bigger picture. At the age of 40 Gale decided to give up her 20+ years in healthcare management to pursue a different career all together….socializing for a living!  After 6 years of working for other people she realized she could make money for herself utilizing the methods and systems she put into place for other companies.
Gale is now president of Complete Professional Connections and is a business consultant for corporations and individuals. She has helped countless clients develop strategic marketing plans, create targeted business initiatives and write networking plans to help them achieve their professional business goals. She is also a sought after speaker on the subject of networking and building relationships. Some of her speaking engagements have included The Virginia Women's Business Conference, Business Women of Loudoun, Empowering Women's Conference at Radford University, American University, Johns Hopkins University and the National Veteran's Small Business Conference. Visit her website: www.completeprofessionalconnections.com
---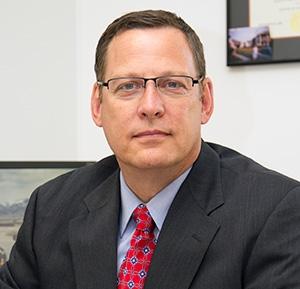 DAVID TILTON (from D.C.) – "From Enlisted to Entrepreneur!" 
David Tilton started his military career with the United States Navy in 1983. David was chosen to be a photographic, film and video instructor at the U.S. Navy Photography School in Pensacola Fla. As a Navy Deep Sea Diver, he was the Chief in Charge of the Navy's Underwater Photography and Combat Camera Team and supported many "special projects" . In 1997 he transferred to Naval Special Warfare Development Group where he implemented the Tactical Surveillance Element Division. In 2003 Chief David Tilton retired from the Navy with honors and began his career in the private sector. 
In 2006 David founded Brimtek Inc., www.brimtek.com a multi-million dollar company that provides state of the art surveillance and intelligence gathering solutions to Federal Agencies, Department of Defense, and Law Enforcement. David has been highly successful in transferring his talents and skills first learned in the military, to the business world. In addition, David has now crossed over to the sports world as owner, (and sometimes driver), of Brimtek Motorsports. www.brimtekmotorsports.com
---
MIGUEL SANCHEZ (from Los Angeles) – "No Obstacles, Just Opportunities"
Miguel Sanchez was born and raised in Mexico City and migrated to the United States at the young age of 16. Due to his age and language barriers, he could not find employment anywhere. As a last resort he began collecting cans around a restaurant in a tourist area of San Pedro, California. After repeatedly being kicked off the restaurant grounds his persistence eventually paid off as he was offered a position as  dishwasher and janitor. To Miguel, it was the opportunity he had been looking for. Because of his hard work, good ethics and dedication, he became a manager at the age of just eighteen. One year later, he was promoted to General Manager of the establishment. The parent company, "San Pedro Fish Market" has been awarded 4 Guinness World Records!
Today Miguel is a successful serial entrepreneur. With over twenty years of experience in business administration and management, Miguel's knowledge and determination to overcome and succeed, regardless of circumstances, have made him a favorite with business owners. He has a special ability to guide anyone who chooses to the next level in their career, their business, and their life. Visit his website: miguelsanchezspeaker.com
DURING THIS 2-DAY EVENT YOU WILL LEARN:
How to build and become a brand, have people believe in that brand, and ultimately want to buy that brand.

 You will learn how to become seen, heard, and found where it is that those you are trying to reach are looking for your products & services.

Why "SWYMMWYS" is the one thing you

must

do to succeed in business today.

"Social Media Snake Oil" can be poisonous to the health of your business… and I can prove it.

and more!
DISCLAIMER – You will NOT find a marketing magic bean here. The things that I will share, and you will learn, mean nothing without you rolling up your sleeves and getting to work.
WHO IS KEVIN NEFF?

Kevin Neff is a lover of Harleys, Hot Rods, Tattoos, and Rock & Roll (and no, not always in that order!)  His alter ego is that of a no-nonsense, business consulting and marketing maverick who believes in replacing business and marketing nonsense, with commonsense. Kevin believes that business owners can grow business by focusing on not just gaining new business, but by retaining current business. He believes that "old school" should be the "new school" taught in business school, and the customer you already have, is more valuable than the one you don't.
Kevin is an accomplished speaker and presenter, who has an uncanny ability to motivate, educate, engage, and entertain, all in the same message. He is also an award-winning creator, director, and producer whose awards and accolades have included;
2015 Winner of 3 International Hermes Awards

2015 Winner of 2 International AVA Digital Awards

2014 Winner of 7 International MarCom Awards

2014 EXPY® Award recipient by the National Association of Experts, Writers, and Speakers

2014 "Impressions in Print Leadership Award" recipient by the HRCC

2014/2013 Constant Contact All Star Solution Partner

2012 named one of America's Premier Experts™

Former "Distinguished Sales & Marketing Award Winner"
In 2012, Kevin became a best-selling author with the book, "The Secret to Winning Big". The book was co-authored with international business expert Brian Tracy. In 2015 Kevin released his new book, "Got One or Get One, the Business Lie That is Keeping You Broke!"
WHAT OTHERS ARE SAYING…
"I've enjoyed this seminar and what I've been able to take away. Kevin's approach, directness, and honesty is refreshing." 
~Tina 
"Kevin's presentation was tremendous! His presentation made me realize how important it is to devote time out of my busy day to find out what is, and what isn't working with my marketing efforts. Attending his presentation was time well spent." 
~Jonathan
"Great presentation. Full of practical marketing tips tailored to increasing revenue today."
~Jake 
"Kevin's presentation was not ordinary but extraordinary! I had a warm fuzzy knowing that he cared to help me and my company succeed. GREAT INFORMATION THAT IS INVALUABLE-THANK YOU KEVIN!"
~Angie
"Kevin knows how to engage an audience!      
~Robin 
"The fact that you explain things in the Big Picture allowing to obtain a clear view, was very impressive!" 
~Beth 
"In a nutshell, he is amazing!"  
~Deborah 
&
The event will include:
Educational Sessions • Audience Q & A

•

Special Guests •
VIP Party • Prizes…and more!
GENERAL ADMISSION TICKET- $207

"Early Bird" Price – $177  (ends Aug 10th)

 Full Price Ticket – $207 (August 11th – Aug 13th)

• Admission to both days of event

VIP ADMISSION TICKET- $247 

"Early Bird" Price – $207  (ends Aug 10th)

 Full Price Ticket – $247 (August 11th – Aug 13th)

 

  

 

Admission to both days of event

Early entrance both days for premium seating

Invite to the VIP Party* 

Receive a copy of Kevin's new book, "GOT ONE OR GET ONE? THE BUSINESS LIE THAT IS KEEPING YOU BROKE!"… A must read for any business owner.

*VIP Party will be held on the deck of Ruth's Chris Steak House overlooking the beautiful plaza and fountain of Town Center. VIP ticket holders will be able to enjoy a delicious selection of  hors o'devours. Enjoy the evening and meet & mingle with our special event guests and attendees.

EXHIBIT AT THIS EVENT

---

EVENT DATES:

Thursday August 13th 9:00 AM – 6:45 PM   (VIP Party 7:00-9:30PM)

Friday August 14th 9:00 AM – 6:30 PM

REGISTRATION:

Wednesday, August 12th, 4:00pm-6:00pm

Thursday, August 13th, 8am- 8:45am

Friday, August 14th, 8am- 8:45am

IMPORTANT ATTENDEE INFORMATION:

The Westin is located in the heart of The Town Center District of Virginia Beach. Enjoy all the great restaurants and shopping located within walking distance!

LOCATION:

The Westin Town Center

Virginia Beach, VA

4535 Commerce St.

Virginia Beach, Va. 23462

Hotel Phone: (757) 557-0550 westinvirginiabeach.com

Special Event Room Rate of just $169 per night!

(There are only a limited amount of rooms at this rate.)

Click here to book your room at event rate: