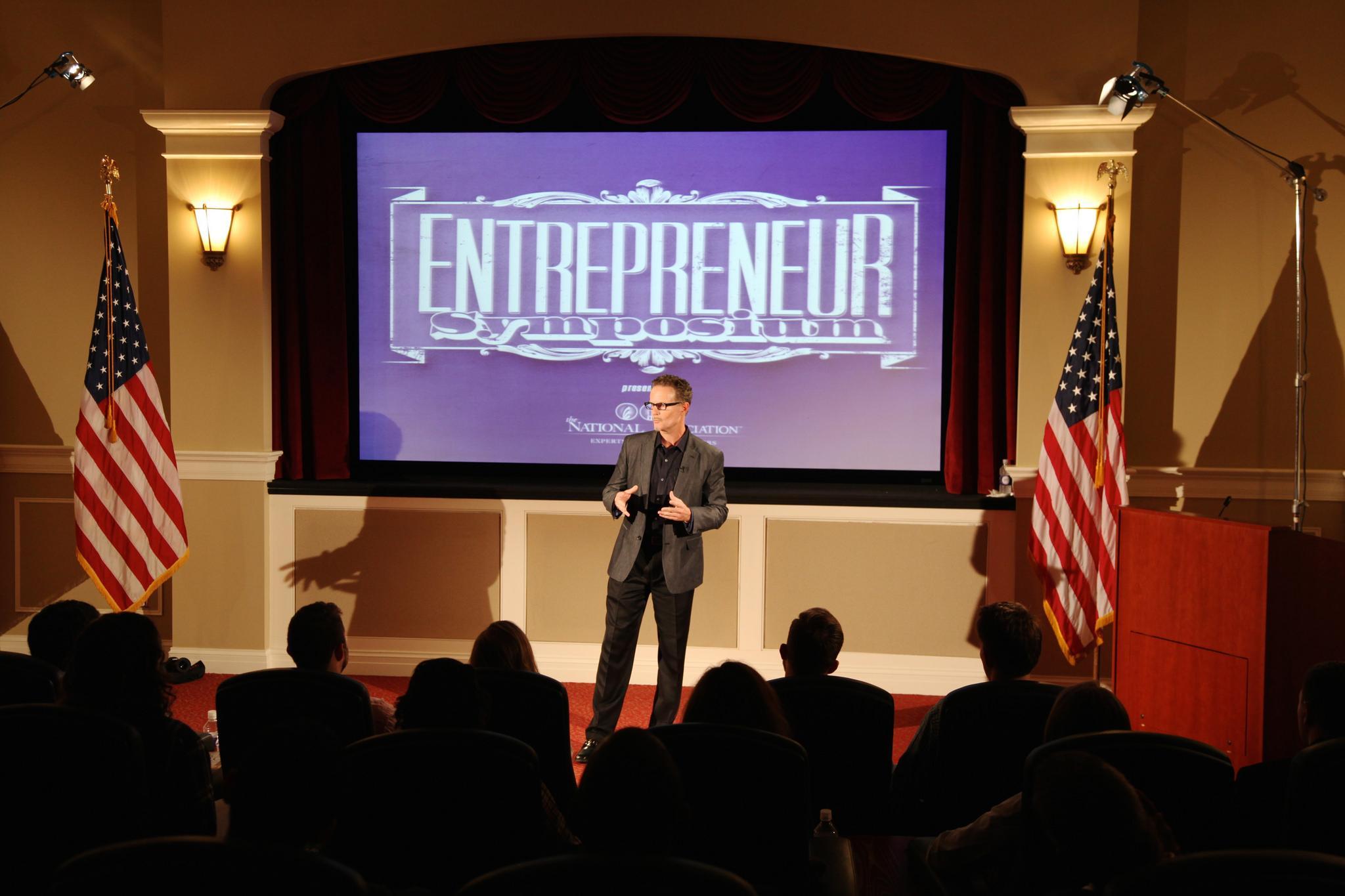 Are you in search of a dynamic professional speaker or presenter for an upcoming event or conference? Kevin Neff is a business consulting and marketing maverick, who believes in replacing business and marketing nonsense…with commonsense! He is an award winning sales & marketing professional, entrepreneur and visionary, who has remarkable clarity and sound understanding of how, and where to reach people. He is also blessed with an uncanny ability to motivate, educate, engage, and entertain…all in the same message! He has shared the stage with some of the biggest names in the industry to include 6 time New York Times best selling author Larry Winget, millionaire marketer Suzanne Evans, and Emmy award winner Nick Nanton.
Topics include;
'Are You in the Business of Being an Exceptional Business?'
Are you frustrated by the current state of your business? Frustrated with how and where to reach new customers? What about keeping current ones? If the answer is yes, you are not alone. In today's business environment it can be an overwhelming task just trying to keep up with technology and trends, let alone having to run a business. Kevin will show you why he believes that "old school", should be the "new school"…taught in business school. Combined with the technologies consumers now use to communicate, you will learn that being an "exceptional" business can, and will, lead to exceptional business results!
'Don't be a DEAD Brand Walking!'
In today's business world it's not enough to just "go through the motions" with your marketing message. You must have a strong, clear message to  share, (both externally AND internally) if you want to be seen, heard, and found by consumers. Kevin shows that becoming the "grain of salt" in the pepper shaker  will enable you to cut through all the marketing "noise" that surrounds consumers today, and make it possible to connect with those your message is intended for.
 Kevin is a former Distinguished Sales Award Winner (S.M.E.) and has earned the highly regarded title of SoT as well as being named one of America's Premier Experts™. In 2012 Kevin became a best-selling author with the book, "The Secret to Winning Big". The book was co-authored with international business icon Brian Tracy. In 2014 he received an EXPY® Award for exemplary writing presented by the National Association of Experts, Writers & Speakers, (NAEWS). 2014 also included the release of his most recent book titled, "Got One or Get One, the Business Lie That Is Keeping You Broke!". 
"Kevin Neff was the speaker at the two SuperHost Customer Service Training sessions that the Virginia Beach Hotel Motel Association, the Virginia Beach Restaurant Association, & the Convention & Visitors Bureau gave and in a nutshell, he is amazing! The attendees were completely engaged throughout the 3-hour sessions (including myself), & the ones who weren't initially soon became fully attentive when Kevin personally included them by his positive interaction. We will most definitely invite Kevin back for future sessions!"
~ Deborah Buringa
Virginia Beach Hotel Motel Association
"Thank YOU so much Kevin for your presentation. I can say, without hesitation, EVERYONE thoroughly enjoyed it. Great content and valuable information – much appreciated. There's nothing I enjoy more than to see a speaker that can hold a crowd. Congratulations on doing what most of us only wish we could do! You are anexceptional public speaker."
~ Carol C.
Tidewater Communications, FM99, 106.9 The Fox, 1230 AM

"Kevin's presentation was tremendous! Attending his presentation was time well spent."
~ Jonathan J.
Mass Mutual / Commonwealth Financial Partners
"Kevin's class was so inspiring. His presentation was not ordinary…but extraordinary!"
~ Angie C.
Landscape Virginia
"Excellent! A10!"
~Pat R.
Patterson Dental
"I really enjoyed Kevin and his straight forward presentation of sales and marketing expertise. I have some great takeaways  for our team."
~Mark R.
Hackworth Prinitng